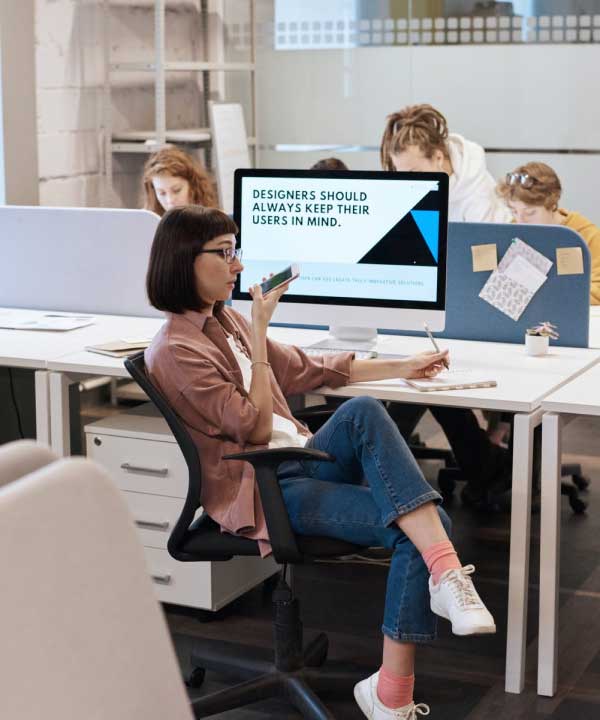 We are a team of web experts with over 13 years of experience in website building and marketing to help businesses grow online.
If you are looking for the best website design, development, and marketing services to grow your business online, we are here to help. We are a team of certified experts with tremendous experience in web design, development, and marketing who'll walk with you all through.
Tan Solutions is a cutting-edge technology and digital marketing agency dedicated to helping businesses thrive in the digital landscape. With a team of highly skilled professionals and a customer-centric approach, we strive to deliver innovative solutions that drive growth, enhance online presence, and maximize ROI for our clients. As a forward-thinking agency, we understand the ever-evolving nature of technology and digital marketing, allowing us to stay ahead of the curve and provide our clients with the competitive edge they need.
At Tan Solutions, we specialize in a wide range of services designed to cater to the unique needs and goals of businesses across industries. Our areas of expertise include:
Digital Marketing: Our digital marketing strategies are tailored to help businesses effectively reach and engage their target audience. From search engine optimization (SEO) and pay-per-click (PPC) advertising to social media marketing and content creation, we leverage the power of digital channels to increase brand visibility, generate leads, and drive conversions.

Web and App Development: We create stunning, user-friendly websites and robust mobile applications that align with our clients' brand identity and objectives. With a focus on seamless user experience and responsive design, we ensure that our web and app solutions captivate users and deliver a smooth browsing experience across devices.

E-commerce Solutions: We understand the growing significance of e-commerce and offer comprehensive solutions to help businesses establish and optimize their online stores. Our e-commerce expertise covers everything from platform selection and customization to payment integration, inventory management, and conversion rate optimization, ensuring a streamlined and profitable online selling experience.

UI/UX Design: Good design is at the heart of exceptional user experiences, and our UI/UX design services are aimed at creating visually appealing interfaces that are intuitive and easy to navigate. Through careful research, wireframing, prototyping, and testing, we deliver designs that captivate users, drive engagement, and boost conversion rates.

Data Analytics and Insights: We believe in data-driven decision-making and help businesses harness the power of analytics to gain valuable insights into their digital marketing efforts. Our data experts employ advanced analytics tools to track and measure key performance indicators (KPIs), identify trends, and optimize campaigns, ensuring continuous improvement and maximum return on investment.
At Tan Solutions, we are committed to building strong, long-lasting partnerships with our clients. Our approach is centered around:
Client Collaboration: We prioritize open communication and actively involve our clients in every stage of the project. By understanding your unique goals, challenges, and requirements, we are able to tailor our solutions to meet your specific needs.

Innovation and Adaptability: Technology and digital marketing are constantly evolving fields, and we embrace the latest trends and tools to deliver cutting-edge solutions. We stay agile and adapt our strategies to ensure that our clients stay ahead of the competition.

Results-Driven Solutions: Our primary focus is on achieving tangible results for our clients. Whether it's improving online visibility, driving traffic, increasing conversions, or enhancing user experience, we are dedicated to delivering measurable outcomes that contribute to business growth.

Continuous Support: Our commitment to our clients extends beyond the completion of a project. We provide ongoing support, maintenance, and monitoring to ensure that your digital assets continue to perform optimally and deliver value in the long run.
Partner with Tan Solutions: When you choose Tan Solutions as your technology and digital marketing partner, you can expect a collaborative, transparent, and results-oriented experience. We are passionate about helping businesses succeed in the digital world and are driven by a genuine desire to see our clients thrive.
Get in touch with us today, and let's embark on a transformative journey together!
Our mission at Tan Solutions is to empower businesses with innovative digital marketing solutions that drive growth, enhance brand visibility, and maximize ROI. We are dedicated to providing exceptional services that help our clients thrive in the ever-evolving digital landscape. Through our expertise, creativity, and customer-centric approach, we aim to build long-lasting partnerships and deliver measurable results that contribute to our clients' success.
Our vision is to be a leading digital marketing agency that transforms businesses by harnessing the power of digital technologies and strategies. We strive to be at the forefront of industry trends, constantly innovating and adapting to provide our clients with the most effective solutions. By delivering exceptional value, fostering collaborative relationships, and staying committed to excellence, we envision becoming a trusted partner that businesses turn to for their digital marketing needs.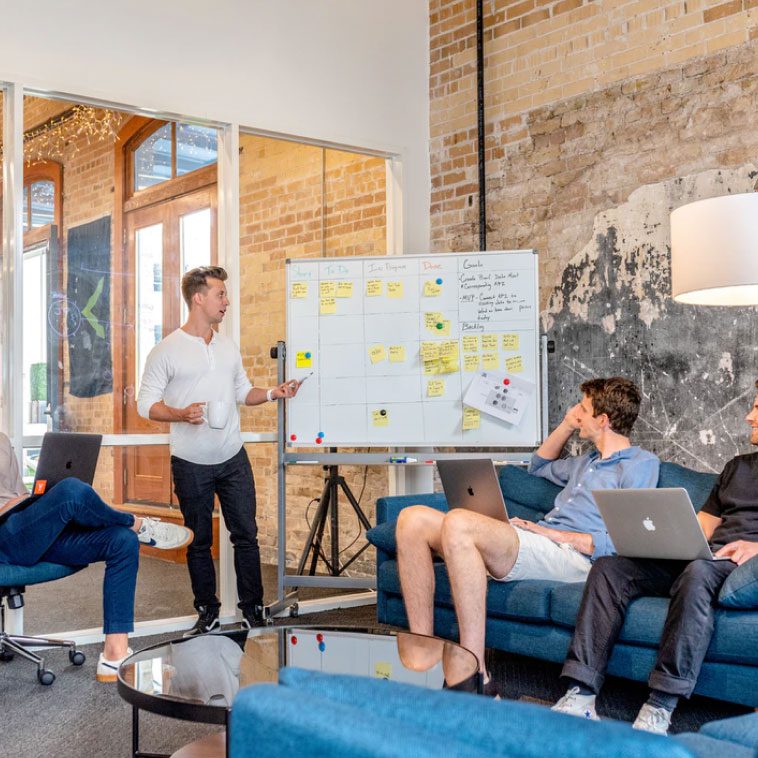 Client Success: We are driven by our clients' success and are dedicated to delivering solutions that help them achieve their goals. Their satisfaction and growth are at the center of everything we do.

Innovation: We embrace the fast-paced nature of the digital world and continuously seek innovative strategies and technologies to stay ahead. We foster a culture of creativity, exploration, and learning to provide cutting-edge solutions.

Integrity: We uphold the highest standards of integrity, honesty, and transparency in all our interactions. We believe in building trust with our clients, employees, and partners through ethical practices and open communication.

Collaboration: We value collaboration and believe that the best results are achieved through teamwork. We actively involve our clients, listening to their insights and ideas, and work together to create impactful digital marketing campaigns.

Continuous Improvement: We are committed to continuous improvement and staying up to date with the latest trends, tools, and strategies in the digital marketing industry. We constantly evaluate our processes, learn from data, and refine our approaches to deliver exceptional results.

Customer-Centric Approach: Our clients' needs are at the forefront of our decision-making. We strive to understand their unique challenges and requirements to tailor our solutions accordingly, providing personalized and effective digital marketing strategies.
By staying true to our mission, vision, and core values, we aim to make a significant impact in the digital marketing landscape, helping businesses thrive and achieve their full potential.
"Working with Tan Solutions has been an absolute pleasure. Their team is knowledgeable, professional, and truly understands our business needs. They helped us revamp our website and implement a comprehensive digital marketing strategy that has significantly increased our online visibility and generated more leads. Their attention to detail and prompt communication make them a reliable partner. Highly recommended!"
"We engaged Tan Solutions for their e-commerce expertise, and they exceeded our expectations. They helped us migrate our store to a new platform, streamlined our inventory management, and optimized our product pages. The team's attention to detail and understanding of user experience resulted in a significant improvement in conversions. Their continuous support and quick response to our queries make them a reliable and trusted partner for our online business." - Michael Thompson, Founder of E-Store Solutions. "Choosing Tan Solutions for our digital marketing needs was one of the best decisions we made. Their team took the time to understand our industry, target audience, and goals. They created engaging social media campaigns, optimized our website for SEO, and provided valuable insights through detailed analytics reports. Their expertise and commitment to driving results have significantly contributed to our online growth and brand visibility. We highly recommend their services!"
"Tan Solutions has been instrumental in transforming our online presence. From the initial consultation to the final delivery, their expertise and dedication were evident throughout the process. They revamped our website, optimized it for search engines, and managed our PPC campaigns. The results have been remarkable! Our organic traffic has increased, and our ads are generating quality leads. We appreciate their proactive approach and commitment to delivering exceptional results."
"Tan Solutions has been our go-to digital marketing agency for several years, and they continue to impress us with their exceptional services. They have a deep understanding of our business and consistently deliver innovative strategies to help us stay ahead of the competition. From website development to content marketing and paid advertising, their expertise spans across various domains. Their team is professional, proactive, and always goes the extra mile to ensure our success. We consider them a valuable partner and highly recommend them to any business looking for top-notch digital marketing solutions."
Have a Project on mind?
We can help you bring your ideas to life. Let's talk about what we can build and raise together.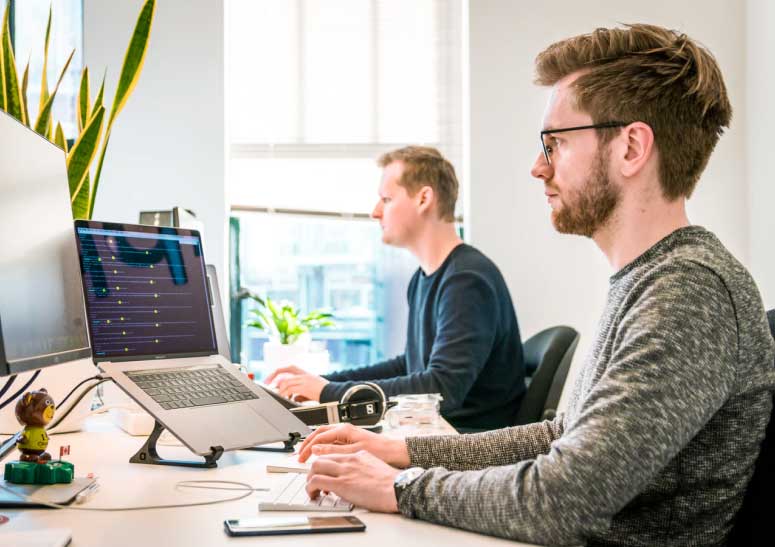 Let us together build a flourishing business
When connected with us, you aren't growing your business alone. We have your back and put in our best to contribute to the growth of your entire team and organization. So, if you are looking for the right agency that'll help you build a good online presence and bring in more conversions and revenue, we are right here!